By Gopal Krishna Agarwal
The world-class Indian vaccine, with several vaccine manufacturers and an open licence, is attractive for several countries, particularly in the developing world. Indian pharma industry will gain immensely and our country will stand out as a nation helping at the time of need. But dominant global pharma companies stand to lose billions of dollars in profits due to the policies followed and stand taken by the Modi government and this is a strong enough reason for them to be unhappy.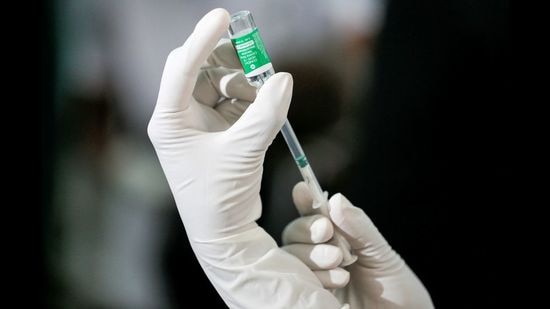 The Drugs Controller General of India, on January 3, granted restricted emergency use authorisation (EUA) for two Covid-19 vaccines — Bharat Biotech's Covaxin and Serum Institute of India's Covishield. Covaxin, developed by the Indian Council of Medical Research and National Institute of Virology in collaboration with Bharat Biotech, is India's first indigenous vaccine against Covid-19. Covaxin has now received EUA from a range of countries and is in the process of obtaining it in 60 other countries. This is an important step by the scientific community to fulfill our dream of Atmanirbhar Bharat
But the real battle on vaccines had begun earlier, when the original proposal submitted by India and South Africa to the TRIPS Council on October 2 emphasised the need for World Trade Organization (WTO) members to work together to ensure that intellectual property rights (IPR) "such as patents, industrial designs, copyright and protection of undisclosed information" do not create barriers to timely access to affordable medical products. A patent waiver would allow any company with the required capacity to start manufacturing the shot, even without an agreement with the original developer.
However, international developers of Covid-19 vaccines such as AstraZeneca, Pfizer and Johnson & Johnson opposed any waiver for their doses, claiming they were capable of producing adequate jabs to meet global demand. Pharmaceutical companies have reported sharp profit gains during the crisis. The industry's biggest lobby group warned that this unprecedented step would undermine the response of companies and compromise safety. India then revised its proposal, to state that patent protections for vaccines be waived for a limited timeframe to address the concerns of the United States, European Union and others that opposed the original proposal.
Source: The Hindustan Times